All parents love (and need) a night out every once in a while.  Your time out can be more enjoyable knowing that your children are safe and sound at home.  When you find a reliable babysitter you can trust to watch your children, it makes all the difference.
It takes the sting out of saying goodbye, but more than that, your kids actually look forward to date night, too!
Way to Find a Reliable Babysitter You Can Trust
Recommendations
One of the best ways to find a reliable babysitter is to take recommendations from other parents in the area.  Before you ask around, be sure that you have your own "checklist" and "musts" so that the people you're asking can give you a recommendation that best fits your requirements.
Experience, age, and proximity are good starting points. Though it may go without saying, always keep your child's interests and personality in mind when choosing a sitter as well.
Recommendations from friends may vary depending on how long you're going to be gone, if the sitter can drive, and their own personal opinions.  So, be sure to ask friends who know your family on a deeper level. This way, their recommendations will be more personal and meaningful.
Other parents, young people that you can trust such as nieces or neighbors, and even teachers are great people to ask for babysitter recommendations.  Teachers also may have a handle on students at school and be able to offer an "inside look" at those in your community who are of the babysitting age.
When you use Carilly to book your next babysitter, these are things we take care of for you so that finding childcare is simpler than ever before!
Use Resources and Check Reviews
As you begin the search for a babysitter, caregiver websites like Care.com are great resources.  We know this sounds a little too much like shopping for an area rug, but don't be afraid to read the reviews.  People are often honest online and reading them will at the very least allow you to weed out those who wouldn't be a good fit.
Aside from websites, use your community resources. Some hospitals and park districts offer babysitting classes to middle and high school students. Give them a call and see if they recommend anyone off of their most recent list.
And don't knock on age—some high school students who take babysitting classes are just as good as older babysitters. On the flip side, college students tend to have more experience, may have taken some child development classes at school, and can drive.
Schedule a Trial Run
Before choosing a babysitter to work with your family regularly, consider scheduling a trial run.
Invite him or her over to your home to get the lay of the land.  Have them meet your child, interact with them, and play with them a bit while you're in the house.  This not only gets everyone acclimated to each other, but also allows you to see the babysitter in action while in a safe space.
This also gives the babysitter a chance to see if you're a good fit for them as well.  The main point is that you are comfortable with the situation, but it's also incredibly vital for the babysitter to want to be with your kids and in their environment.  A babysitter who's excited to come over is a babysitter who will be safe, attentive, and careful.
Qualities of a Reliable Babysitter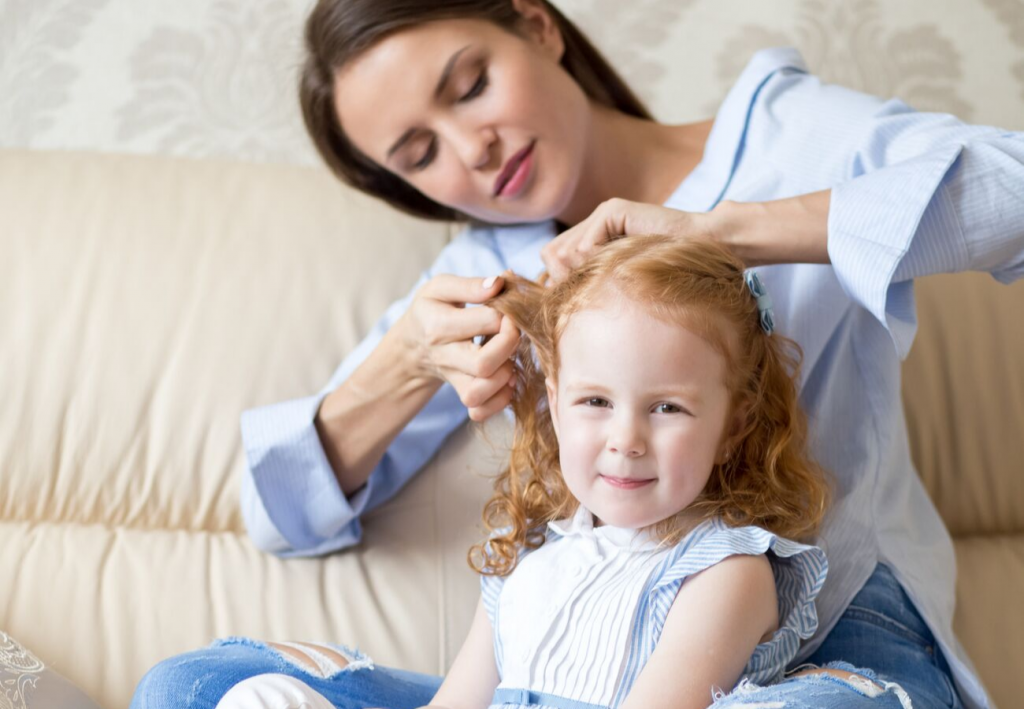 "A trustworthy and reliable babysitter gives you peace of mind. You know that your child is being cared for and will be okay when you get back from whatever you need to do. That's less stress and worry in the back of your mind." – Matthew Taylor, kidsit.com
Activities Your Babysitter Can Do with Your Child
What activities your babysitter can do with your child is somewhat dependent on when you're hiring a babysitter to begin with. Evening babysitters may find that bath time games making bubble beard and special story time before bed are more ideal activities.
Daytime babysitters have slightly more flexibility. Activities may include a visit to the local park, playtime outdoors, crafts, or cooking together.
If your child loves to read, creating this butterfly bookmark corner is a fantastic activity.
Children who are stuck inside during a rainy day, not uncommon here in Florida, may love these ideas for staying busy indoors.
How Carilly Can Help in Your Search
Carilly is all about making childcare simple. We want the entire experience to be as easy as possible for parents.
All you have to do is create an account on our app and book your sitter!
Behind the scenes, we're constantly recruiting new babysitters. Before matching a babysitter to your family, we personally interview and background screen them.
It's convenience and peace of mind—book a sitter and try out Carilly now!
Questions to Ask During a Babysitter's Interview
Interviewing a babysitter before hiring is not uncommon or strange.  This is, after all, a job. This gives both parties a chance to meet and see firsthand if there's any chemistry.
Of course, you'll want to ask them about their experience and availability, but asking about their interests, home life, and hobbies will give you an accurate idea of their heart and who they are as a person.  Try not to be too serious here—make it fun and get to know them!
Be sure to keep the interview portion public. There's no need to invite them to your home just yet. Places like a coffee shop or library are more casual and a lot less intimidating.
A few questions we recommend asking are:
What experience do you have?
Are you comfortable with special needs or allergies?
What is your availability?
Are you interested in date night babysitter are do you offer daytime bookings, as well?
Are you CPR and/or Infant CPR certified? Is your certification up to date?
What is your disciplinary process?
"Answers provided should make you feel comfortable and confident in leaving your precious youngster(s) in the care of someone else." – Robin McClure, Very Well Family
We get it. Sometimes it's hard to leave your children or even to find the right babysitter for your family. It's something we're committed to helping local families with—finding quality childcare in Lakeland, Florida.
But with the right babysitter, your fears are put to rest and your time out can be enjoyed to the full. By the way, these tips might inspire you to start a date fund. You could find yourself going out on Friday night… and again on Saturday!